IKO
---
IKO is a leader in the roofing industry manufacturing residential, commercial, and industrial roofing products. IKO is based out of Alberta, Canada. The company now has over 3000 employees working in manufacturing centers in Canada, USA, Europe, and UK. IKO has won Supplier of the year award for its excellence in roofing business. IKO believes in technology and innovation in its products. IKO products are manufactured in ISO standard facilities. IKO roofing, water proofing, and insulation products are top in the world and meet international and local standards.
---
---
IKO is the most vertically integrated in the roofing business. All its products are manufactured by IKO itself which ensure the overall quality of the end product. Further, the continuity of parts is taken care by IKO itself. IKO's RoofViewer application helps users to decide the color of the shingles, siding, and trim and how the shingles would look on their roof. The RoofViewer application is available in Web, Andriod, and ios devices and is accessible to all its users. Apart from roofing and insulation, IKO also offers flooring products for its international customers. IKO is also famous for green roofing, industrial flat roofs, roll roofing, built-up roofing, and so on. Find a local IKO certified Shield Pro Plus contractor for more information on IKO.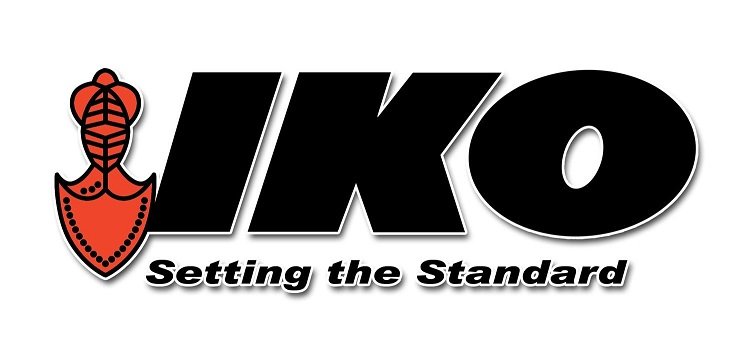 Roofs
IKO Roofs in US is the popular source for IKO premium roofs. IKO roofs have extreme weather resistance against hail and wind. The IKO shingles are tested for Class 4 impact resistance and are suitable for areas with heavy snow and large hail. IKO shingles are coated with material that inhibits algae growth on the roof. IKO roofs are robust and come in attractive color blends and natural looks which improve the curb appeal. IKO roofs are preferred for their moisture resistance and ultra violet blocking capabilities. IKO Roofs are assembled with components that are manufactured in ISO certified facilities.
---
---
IKO roofs are less prone to warping, streaking, curling, and breaking. IKO Roofs can be assembled in Advantage sizes which roofers find easy to install. IKO Roofs are applied with most perfection due to the detailed instructions provided in the technical data sheets of the products. IKO Roofs are stable and are often applied with the IKO Pro4 roofing system which comprises of all the supporting roofing components required such as the eave protection, synthetic under layment, roof starters, and ridge cap shingles. IKO Roofs can be found on residential and commercial buildings as well as industrial projects. Find all interesting ideas about IKO roofs in US.
Olde Town Group
Olde Town Group is the leading contractor in Midwest. Olde Town Group is a family owned business lead by its owner, Sean Vogler. Olde Town Group offers roofing, siding, windows, home improvement, and commercial roofing sevices to its customers. Olde Town Group has head quarters in Moline, IL and serves customers over 200 miles around Quad Cities. Other areas served by Olde Town Group include Des Moines - IA, Bloomington - IL, Iowa City - IA, Sterling - IL, among other famous cities.
Their roofing division, Olde Town Roofing, is a certified Shield Pro Plus contractor from IKO. They are also a SELECT Shingle Master from CertainTeed. Olde Town Group underwent rigorous training and testing requirements for the certification. Being a certified contractor, ensures the services and installation from Olde Town Group. Olde Town Roofing is approved by Better Business Bureau and has a A+ rating in the community. Olde Town Group has won appreciation from customers due to the rapid response, competitive quotes, professional installation, and cleanup. Olde Town Group has proven customer service and has in house experts in insurance and financing. Olde Town Group accepts most insurances and the financial institutions work with high risk borrowers as well. Call Olde Town Group at 5637239940 or 3097385550 or 3095171676 for more information.
---
---
Privacy Policy: The owner of the website does not share your personal information with third-parties. The information collected about your visit is to analyze content performance.
Disclaimer: All content provided on this website is for informational purposes only. Use your discretion before taking a decision.
© 2016 All Rights Reserved.
---